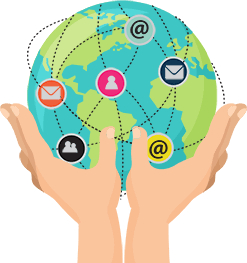 Opportunities For Giving Back
The Meemli team actively works on improving equity in education through innovative solutions.
We invite the community to join us in our efforts!
"It feels great to make a difference."
"Teaching a kid is a great
experience."
"I like helping my
community."
How Meemli Gives Back To
The Community
Meemli has the following initiatives:

 Support
Meemli offers free courses and financial support for one-on-one coaching in key areas. Learn more.

 Partnerships
Meemli partners with nonprofits and schools to affordably provide needed services to their students. Learn more.

 Mentor Programs
Meemli's online mentoring enables students and mentors to engage in meaningful learning activities anytime, anywhere. Learn more.
How You Can Give Back
with Meemli
You can join Meemli in making a difference!

 Donate
Your contribution can help us build programs for all students, or support your favorite school. Learn more.

 Sponsor
Companies and organizations can sponsor programs which also offer mentoring opportunities for their employees/group. Learn more.

 Mentor
Have what it takes to mentor students in key subjects? Meemli can help you start or join an existing mentoring program. Learn more.
Meemli is registered as a 501(c)(3) non-profit organization and contributions to us  are tax-deductible to the extent permitted by law. Our tax identification number is 33-1147487. You will get a receipt confirming your contribution.
Your donations help us create new programs and reach more students!
(Note: we pay a service fee for online donations. If you prefer, you can make an online bank transfer or mail a check made payable to Meemli, Inc. to 1525 Miramonte, #3908, Los Altos, CA 94024. We can also receive funds from your corporate matching program. Contact us if you have any questions!)