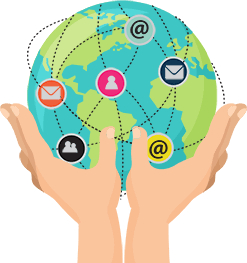 Donate
Meemli uses the convenience of technology, the expertise of educators and the power of community to improve education equity.
Your generous contributions will help us bring great learning experiences to all students!
"We're all in this together"
"It feels good to make a difference."
"I like helping my
community."
What We Do

  Offer free and safe online academic mentoring programs.

  Provide our proven online learning platform to schools and nonprofits.

  Offer personalized support and free courses in key subjects.
How Donations Help

 $25 will help us enroll a student in a learning program.

 $50 will help us connect a student with a qualified mentor.

 $100 will give a high school senior personalized help for their college essay.
How to donate:

  You can make an online bank transfer to Meemli, Inc.

  Mail a check made payable to Meemli, Inc. to 1525 Miramonte, #3908, Los Altos, CA 94024.

Donate through your corporate matching program (we are on Benevity).

 Click on the button below to donate online with a credit card or through a PayPal account
Contact us if you have any questions!
Meemli is registered as a 501(c)(3) nonprofit organization and contributions to us are taxdeductible to the extent permitted by law. Our tax identification number is 33-1147487. You will get a receipt confirming your contribution.